(Women only crew!) AdventurUs Women at San Juan Islands National Monument, WA – Volunteer Vacations 2023
July 16 @ 5:00 pm

-

July 22 @ 10:00 am
Trip Navigation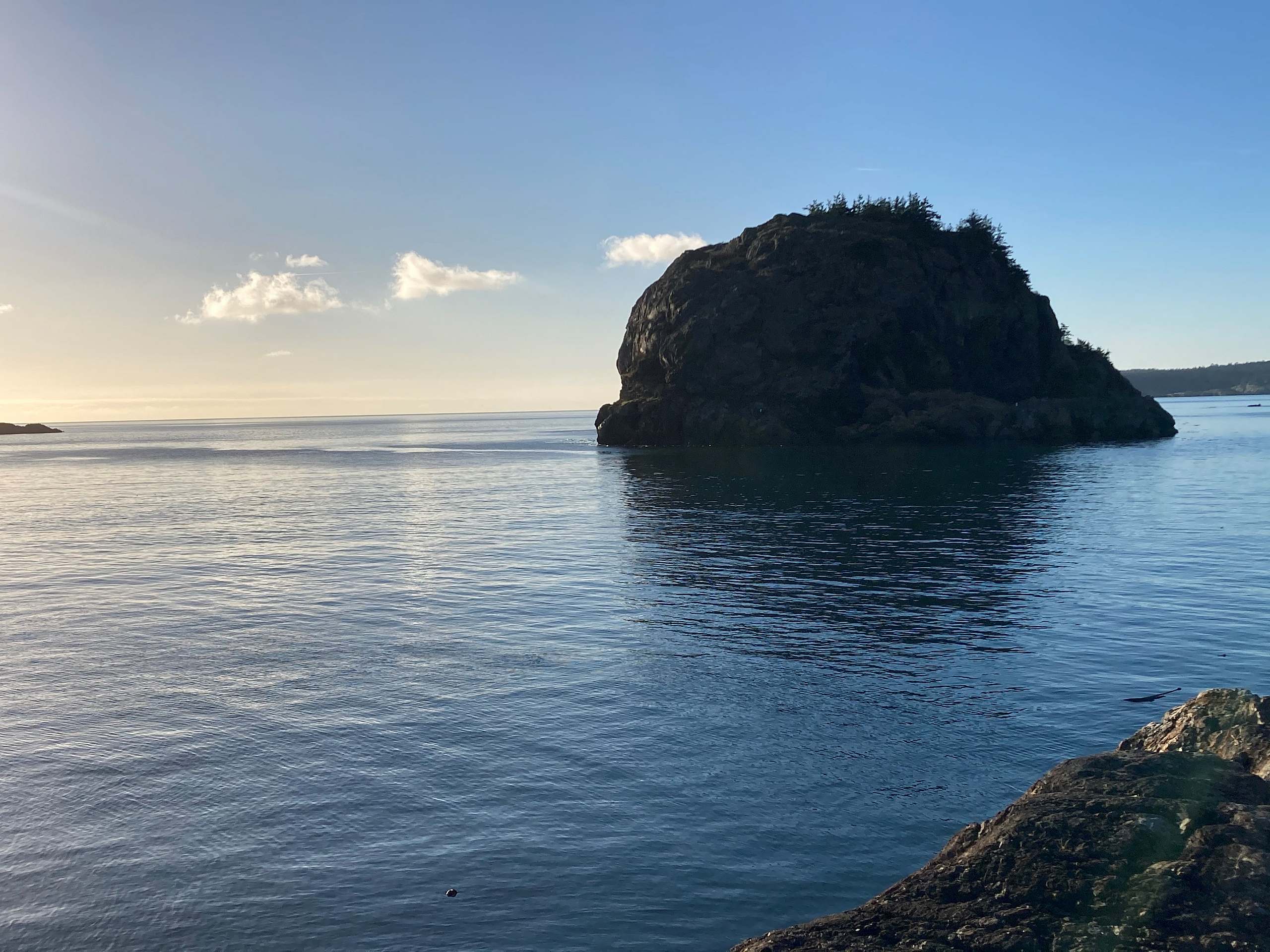 Join one of the most popular Volunteer Vacations with an all women crew to help this friendly island community maintain local trails! This project is open to anyone who feels that an all- women's trip is the right space for them.
In your free time, enjoy stunning ocean vistas, where you might have a chance to see a pod of orca whales, humpbacks, or a plethora of other marine life and sea birds. Situated in the northern reaches of Washington State's Puget Sound, the San Juan Islands are a uniquely beautiful archipelago of over 450 islands, rocks, and pinnacles. The new San Juan Islands National Monument encompasses approximately 1,000 acres of land spread across many of these rocks and islands and managed by the Department of the Interior's Bureau of Land Management. Drawing visitors from around the world, this is a landscape of unmatched contrasts, where forests seem to spring from gray rock and distant, snow-capped peaks provide the backdrop for sandy beaches. The San Juan Islands National Monument is a trove of scientific and historic treasures, a refuge for an array of wildlife, and a classroom for generations of Americans.
On this trip, American Hiking Society volunteers will perform trail maintenance, noxious weeds eradication and recreation site maintenance. The crew will be transported to and from base camp to the work areas via carpools and or boat with minimal hiking involved. Dependent on the weather, projects may be performed on outer islands. Volunteers will be engaged with a handful of other agency representatives in the SJI and also working outside of BLM lands. It takes an island and we all share when we can!
There is no experience needed to join a Volunteer Vacation! Your expert hosts will provide detailed instruction, tool demonstrations, and project oversight throughout the week. All you need is a willing attitude and to be in good physical condition to participate in moderate physical activity for approximately 6-8 hours a day with plenty of breaks, at your own pace. Find out more about what it's like to join a Volunteer Vacation and other frequently asked questions here.
AHS acknowledges with gratitude that this project takes place on the traditional lands of the Semiahmoo, S'Klallam, Á,LEṈENEȻ ȽTE (W̱SÁNEĆ), Hul'qumi'num Treaty Group, Lhaq'temish (Lummi). Samish and Tulalip peoples past and present. We honor the land itself, the Indigenous communities who have stewarded this land for generations, their deep and sacred connection to these lands, and those who continue to steward these lands today. We offer this land acknowledgement as the first of many steps to stand as an ally and amplify Indigenous voices. We invite the American Hiking Society community to join us through continued efforts to support Indigenous communities and learn more about the history of the lands on which we live, work and recreate.

Register