Get the information you need to feel confident on your next hike.
American Hiking Society has partnered with the Hiking Project to help you find trails and featured hikes you'll love. The Hiking Project is a crowd-sourced platform, which means that all trails are shared by hikers like you. If you don't see trails near you now, keep checking back. And better yet, why not share your favorite local hikes?
Trail Ratings:
  Easy: walking with no obstacles and low grades
  Easy/Intermediate
  Intermediate: 10% grade, small rocks and roots, easy scrambling
  Intermediate/Difficult
  Difficult: 15% grade, large obstacles, possible scrambling or climbing
  Extremely Difficult: 20% grade, 15+" obstacles, many harder sections
Featured Hikes:
Sometimes it's hard to pick the perfect hike right off the map. Browse through Hiking Project's highest rated hikes to see which trails other hikers are ranting and raving about.
Download the Trail Info:
take the info with you on your next hike. Download the maps and trail info to your mobile device for offline use. Remember to pin the trails before you leave cell service.
Protect the places you love to hike by becoming a member of American Hiking Society.
Hiking Resources for Your Next Hike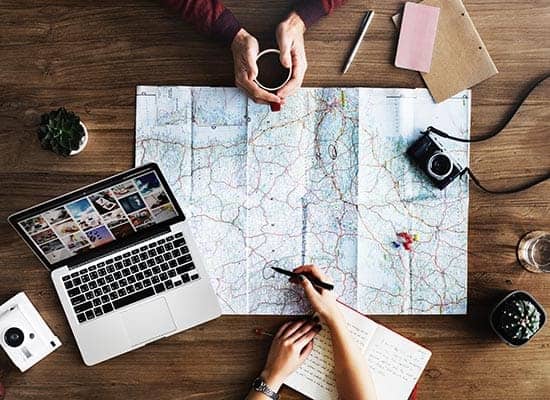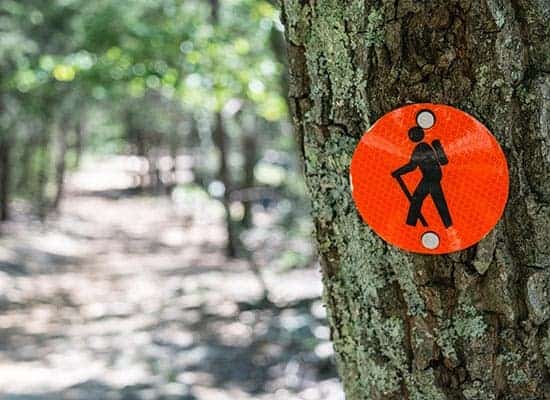 In June 1864, Confederate General Jubal Early was dispatched by Robert E. Lee with orders to clear the Shenandoah Valley of Federals and then invade Maryland and, if practical, threaten Washington, D.C.  Upon entering the nation's capital, General Early was met by Maj. Gen. Horatio G. Wright and the strong defenses of Fort Stevens in Northwest Washington. With the help of the fort's strategic…
Read More
American Hiking Society's Alliance of Hiking Organizations is a network of trail groups, hiking clubs, land trusts and other organizations working to promote and protect hiking trails, trail lands, and the hiking experience. American Hiking Society and its Alliance are the primary force in pressing for increased funding for trails and protecting places special to hikers.
Learn about organizational membership benefits and join the Alliance today.
You may sort our list of Alliance members below by any column, by clicking on the up/down arrows in  the header.
Last updated: 5.19.16
| organization | city | state | url | membership |
| --- | --- | --- | --- | --- |
| California State Coastal Convservancy | Oakland | CA | http://scc.ca.gov/ | Alliance, GOLD |
| Beijing Walking Athletic Association | Dublin | CA | | Alliance, GOLD |
| Appalachian Trail Conservancy | Harpers Ferry | WV | http://www.appalachiantrail.org/ | Alliance, GOLD |
| Conservation Legacy | Durango | CO | http://www.conservationlegacy.org | Alliance, GOLD |
| Ice Age Trail Alliance | Cross Plains | WI | http://www.iceagetrail.org/ | Alliance, GOLD |
| Mid-Atlantic Hiking Group | Silver Spring | MD | http://www.meetup.com/Mid-Atlantic-Hiking-Group/ | Alliance, GOLD |
| Washington Trails Association | Seattle | WA | http://www.wta.org/ | Alliance, SILVER |
| Mississippi River Corridor - Tennessee | Memphis | TN | http://msrivertn.org/ | Alliance, SILVER |
| Grand Canyon Association | Grand Canyon | AZ | http://www.grandcanyon.org/ | Alliance, SILVER |
| Siskiyou Upland Trails Assoc | Jacksonville | OR | http://sutaoregon.org/ | Alliance, SILVER |
| Southeast Land Trust of Nh | Exeter | NH | http://www.seltnh.org | Alliance, BRONZE |
| Border Route Trail Association, Inc | Minneapolis | MN | http://www.borderroutetrail.org/ | Alliance, BRONZE |
| Five Rivers MetroParks Outdoor Recreation | Dayton | OH | http://www.metroparks.org/ | Alliance, BRONZE |
| American Discovery Trail Society | Washington | DC | http://www.discoverytrail.org | Alliance, BRONZE |
| Florida Trail Association | Gainesville | FL | http://www.floridatrail.org/ | Alliance, BRONZE |
| Hawaiian Trail & Mountain Club | Honolulu | HI | http://www.htmclub.org/ | Alliance, BRONZE |
| Florida Hikes! | Sanford | FL | http://www.floridahikes.com/ | Alliance, BRONZE |
| Lone Star Hiking Trail Club | Houston | TX | http://www.lshtclub.com | Alliance, BRONZE |
| Friends of the Blue Ridge Parkway, Inc. | Roanoke | VA | http://www.friendsBRP.org | Alliance, BRONZE |
| Foothills Trail Club | Clarence | NY | http://www.foothillstrailclub.org | Alliance, BRONZE |
| Chatham Trails Association | Ann Arbor | MI | http://www.chathamtrails.org/ | Alliance, BRONZE |
| Continental Divide Trail Coalition | Pine | CO | http://www.continentaldividetrail.org/ | Alliance, BRONZE |
| Cherokee Hiking Club | Benton | TN | http://www.cherokeehikingclub.org/ | Alliance, BRONZE |
| Nantahala Hiking Club | Franklin | NC | http://www.nantahalahikingclub.org | Alliance, BRONZE |
| Pacific Crest Trail Association | Sacramento | CA | http://www.pcta.org | Alliance, BRONZE |
| The Grad Foundation | Las Vegas | NV | http://www.thegradfoundation.org | Alliance, BRONZE |
| Roaring Fork Outdoor Volunteers, Inc. | Basalt | CO | http://www.rfov.org | Alliance, BRONZE |
| Hiawatha Shore-to-Shore Chapter of the NCTA | Rudyard | MI | http://www.northcountrytrail.org/hss/index.htm | Alliance, BRONZE |
| Red Lodge Hiking Club | Red Lodge | MT | | Alliance, BRONZE |
| Mountain High Hikers | Blairsville | GA | http://www.mountainhighhikers.org | Alliance, BRONZE |
| Friends of Government Canyon | San Antonio | TX | | Alliance, BRONZE |
| Stephen Foster Citizen Support Organization Inc | White Springs | FL | http://www.stephenfostercso.org | Alliance, BRONZE |
| ADK - Black River Chapter | Rodman | NY | http://www.blackriveradk.org | Alliance, BRONZE |
| Adirondack Forty-Sixers | Cadyville | NY | http://www.adk46er.org/ | Alliance, BRONZE |
| Potomac Heritage Trail Association | Mc Lean | VA | http://www.potomactrail.org/ | Alliance, BRONZE |
| Red Mountain Greenway & Recreational Area Commissi | Birmingham | AL | http://www.redmountainpark.org/ | Alliance, BRONZE |
| River Action, Inc. | Davenport | IA | http://www.riveraction.org/ | Alliance, BRONZE |
| Mohican Trails Club | Wooster | OH | | Alliance, BRONZE |
| St. Simons Land Trust | Saint Simons Island | GA | http://www.sslt.org/ | Alliance, BRONZE |
| Mississippi Tourism Division | Jackson | MS | http://www.visitmississippi.org | Alliance, BRONZE |
| Sterling Falls Gorge Natural Area Trust | Stowe | VT | http://www.sterlingfallsgorge.com/ | Alliance, BRONZE |
| Catskill Mountain Club | Margaretville | NY | http://www.catskillmountainclub.org/ | Alliance, BRONZE |
| Washtenaw County Parks & Recreation Commission | Ann Arbor | MI | parks.ewashtenaw.org | Alliance, BRONZE |
| Georgia Appalachian Trail Club | Atlanta | GA | http://www.georgia-atclub.org | Alliance, BRONZE |
| Conservation Volunteers International Program | Briones | CA | http://www.conservationvip.org | Alliance, BRONZE |
| Orinda Hiking Club | Orinda | CA | http://www.orindahiking.org/index.html | Alliance, BRONZE |
| Potomac Appalachian Trail Club | Vienna | VA | http://www.patc.net/PublicView/ | Alliance, BRONZE |
| Great Land Trust | Anchorage | AK | http://www.greatlandtrust.org/ | Alliance, BRONZE |
| San Juan Preservation Trust | Friday Harbor | WA | http://www.sjpt.org | Alliance, BRONZE |
| Alpine Trails Association | Markleeville | CA | alpinetrails.org | Alliance, BRONZE |
| Ojai Valley Land Conservancy | Ojai | CA | | Alliance, BRONZE |
| Colorado Fourteeners Initiative | Golden | CO | http://www.14ers.org/ | Alliance, BRONZE |
| Anza Trail Coalition of Arizona | Tubac | AZ | http://anzatrail.com/default.aspx | Alliance, BRONZE |
| Memphis Museums, Inc. dba Lichterman Nature Center | Memphis | TN | http://www.memphismuseums.org | Alliance, BRONZE |
| Standing Stone Trail Club, Inc. | Mechanicsburg | PA | http://www.hike-sst.org/ | Alliance, BRONZE |
| Tennessee Trails Association | Nashville | TN | http://www.tennessetrails.org | Alliance, BRONZE |
| Navajo YES | Teec Nos Pos | AZ | http://www.navajoyes.org/ | Alliance, BRONZE |
| Arizona Wilderness Coalition | Tucson | AZ | http://www.azwild.org | Alliance, BRONZE |
| Ozark Society, Inc | Little Rock | AR | http://www.ozarksociety.net | Alliance, BRONZE |
| Chinook Trail Association | Vancouver | WA | http://www.chinooktrails.org/ | Alliance, BRONZE |
| Montana Wilderness Association | Kalispell | MT | http://www.wildmontana.org/ | Alliance, BRONZE |
| National Coast Trail Association | Eugene | OR | http://www.coasttrails.org/ | Alliance, BRONZE |
| New York - New Jersey Trail Conference | Mahwah | NJ | http://www.nynjtc.org | Alliance, BRONZE |
| Bob Marshall Wilderness Foundation | Hungry Horse | MT | http://www.bmwf.org/ | Alliance, BRONZE |
| Palmetto Conservation Foundation - Palmetto Trail | Columbia | SC | http://www.palmettoconservation.org/ | Alliance, BRONZE |
| Yosemite Conservancy | San Francisco | CA | | Alliance, BRONZE |
| Mountain Watershed Association, Inc. | Melcroft | PA | http://www.mtwatershed.com/ | Alliance, BRONZE |
| Teaneck Creek Conservancy | Teaneck | NJ | http://www.teaneckcreek.org/ | Alliance, BRONZE |
| Friends of the Mines of Spain | Dubuque | IA | http://www.minesofspain.org/ | Alliance, BRONZE |
| Troy University | Troy | AL | http://www.troy.edu/ | Alliance, BRONZE |
| United Trail Maintainers of California | Palmdale | CA | | Alliance, BRONZE |
| Benton MacKaye Trail Association | Cherrylog | GA | http://www.bmta.org/ | Alliance, BRONZE |
| Sand Creek Regional Greenway Partnership | Denver | CO | http://www.sandcreekgreenway.org | Alliance, BRONZE |
| Stanley Park of Westfield | Westfield | MA | http://www.stanleypark.org/ | Alliance, BRONZE |
| San Diego River Park Foundation | San Diego | CA | http://www.sandiegoriver.org/ | Alliance, BRONZE |
| Cuyahoga Valley Trails Council | Peninsula | OH | http://www.cvtrailscouncil.org/ | Alliance, BRONZE |
| Loudoun County Trails Association | Hamilton | VA | | Alliance, BRONZE |
| San Juan Mountains Association | Durango | CO | http://www.sjma.org/ | Alliance, BRONZE |
| Randolph Mountain Club | Gorham | NH | http://www.randolphmountainclub.org | Alliance, BRONZE |
| Natchez Trace Parkway Association | Franklin | TN | | Alliance, BRONZE |
| Cumberland Valley Appalachian Trail Club | Mechanicsburg | PA | http://www.cvatclub.org/home | Alliance, BRONZE |
| 39th Cypress Baden-Powell Service Association | New Orleans | LA | nolascout.weebly.com | Alliance, BRONZE |
| Southern Conservation Trust | Peachtree City | GA | https://www.sctlandtrust.org/ | Alliance, BRONZE |
| Arizona Trail Association | Tucson | AZ | http://www.aztrail.org/ | Alliance, BRONZE |
| Carteret County Wildlife Club | Morehead City | NC | http://www.clis.com/canoe2/ | Alliance, BRONZE |
| Pacific Northwest Trail Association | Sedro Woolley | WA | http://www.pnt.org | Alliance, BRONZE |
| St. Edward's University | Austin | TX | http://www.stedwards.edu/ | Alliance, BRONZE |
| Camp Tuscazoar Foundation, Inc. | Mineral City | OH | http://www.tuscazoar.org/ | Alliance, BRONZE |
| Wilderness International | Canby | OR | http://www.wildernessintl.com/ | Alliance, BRONZE |
| Trail Center | Palo Alto | CA | http://www.trailcenter.org | Alliance, BRONZE |
| Cumberland Trail Conference | Crossville | TN | http://www.CumberlandTrail.org | Alliance, BRONZE |
| Corvallis-to-the-Sea Trail Partnership | Corvallis | OR | http://www.c2ctrail.org/ | Alliance, BRONZE |
| Tracks, Inc. | Lakeside | AZ | http://www.tracks-pinetop-lakeside.org | Alliance, BRONZE |
| Trails for Illinois | Homewood | IL | http://trailsforillinois.tumblr.com/ | Alliance, BRONZE |
| Klickitat Trail Conservancy | Lyle | WA | http://klickitat-trail.org/ | Alliance, BRONZE |
| FANs of the Deschutes Canyon Area | Terrebonne | OR | http://www.fansofdeschutes.org/ | Alliance, BRONZE |
| Friends of Don Carter State Park | Gainesville | GA | http://gastateparks.org/doncarter | Alliance, BRONZE |
| Friends of the Inyo | Bishop | CA | http://friendsoftheinyo.org/foi/ | Alliance, BRONZE |
| Appalachian Mountain Club | Bretton Woods | NH | http://www.outdoors.org/ | Alliance, BRONZE |
| Crescent Trail Hiking Association, Inc. | Fairport | NY | http://www.perinton.org/Departments/RandP/hikingct | Alliance, BRONZE |
| IWRA | Grosse Ile | MI | http://www.iwralliance.org/ | Alliance, BRONZE |
| Norfolk Land Trust | Norfolk | CT | | Alliance, BRONZE |
| Horse-Shoe Trail Conservancy | Wayne | PA | http://hstrail.org/ | Alliance, BRONZE |
| Connecticut Forest & Park Association | Rockfall | CT | http://www.ctwoodlands.org | Alliance, BRONZE |
| Athens Area Trail Association | Athens | WI | http://www.facebook.com/AthensAreaTrailAssociation | Alliance, BRONZE |
| Vermont Youth Conservation Corp | Richmond | VT | http://www.vycc.org/ | Alliance, BRONZE |
| Iditarod Historic Trail Alliance | Anchorage | AK | http://www.iditarodnationalhistorictrail.org | Alliance, BRONZE |
| Cross Vermont Trail Association | Montpelier | VT | http://www.crossvermont.org/ | Alliance, BRONZE |
| Oregon Department of Forestry | Tillamook | OR | http://www.oregon.gov/odf/Pages/index.aspx | Alliance, BRONZE |
| Bedford Audubon Society | Katonah | NY | http://www.bedfordaudubon.org | Alliance, BRONZE |
| Great Shasta Rail Trail Association | Mccloud | CA | http://www.greatshastarailtrail.org | Alliance, BRONZE |
| Victor Hiking Trails, Inc. | Victor | NY | http://www.victorhikingtrails.org/ | Alliance, BRONZE |
| The Green Mountain Club | Waterbury Center | VT | http://www.greenmountainclub.org | Alliance, BRONZE |
| Town of Superior | Superior | CO | http://superiorcolorado.gov/ | Alliance, BRONZE |
| Arroyos & Foothills Conservancy | Altadena | CA | http://www.arroyosfoothills.org/ | Alliance, BRONZE |
| Absaroka-Beartooth Wilderness Foundation | Red Lodge | MT | http://www.abwilderness.org/ | Alliance, BRONZE |
| Whitefish Legacy Partners | Whitefish | MT | http://whitefishlegacy.org/ | Alliance, BRONZE |
| Heckrodt Wetland Reserve | Menasha | WI | http://heckrodtwetland.org/ | Alliance, BRONZE |
| Friends of Blackwater | Charleston | WV | http://www.saveblackwater.org | Alliance, BRONZE |
| Linn County IOWA Conservation | Toddville | IA | http://www.mycountyparks.com/County/Linn.aspx | Alliance, BRONZE |
| Gallatin Valley Land Trust | Bozeman | MT | http://www.gvlt.org/ | Alliance, BRONZE |
| Environmental Center of SLO County | San Luis Obispo | CA | http://www.ecoslo.org/ | Alliance, BRONZE |
| Mohonk Preserve | New Paltz | NY | http://www.mohonkpreserve.org/ | Alliance, BRONZE |
| Tyler Arboretum | Media | PA | http://www.tylerarboretum.org | Alliance, BRONZE |
| Friends of Woodland Park | Houston | TX | http://www.friendsofwoodlandpark.org/ | Alliance, BRONZE |
| Society for the Protection of NH Forests | Concord | NH | http://forestsociety.org/ | Alliance, BRONZE |
| Friends of the Ouachita Trail (FoOT) | Hot Springs | AR | http://www.friendsOT.org | Alliance, BRONZE |
| Finger Lakes Trail Conference | Mount Morris | NY | http://www.fingerlakestrail.org/ | Alliance, BRONZE |
| Utah Conservation Corps | Logan | UT | http://www.usu.edu/ucc/ | Alliance, BRONZE |
| September 11th National Memorial Trail Alliance | Woodbridge | VA | http://www.911memorialtrail.org/ | Alliance, BRONZE |
| Town of Silver Cliff | Silver Cliff | CO | http://www.colorado.com/SilverCliff.aspx | Alliance, BRONZE |
| Friends of the Monmouth County Park System | Lincroft | NJ | http://www.friendsofmonmouthcountyparks.com/page.a | Alliance, BRONZE |
| Northwest Youth Corps | Eugene | OR | http://www.nwyouthcorps.org/ | Alliance, BRONZE |
| Champlain Area Trails | Westport | NY | http://www.champlainareatrails.com/ | Alliance, BRONZE |
| Rocky Mountain Field Institute | Colorado Springs | CO | http://www.rmfi.org | Alliance, BRONZE |
| Sacred Rok | Yosemite National Park | CA | http://sacredrok.org/ | Alliance, BRONZE |
| Girdwood Trails Committee | Girdwood | AK | http://www.muni.org/Departments/parks/Pages/GWTrai | Alliance, BRONZE |
| Friends of Thorn Creek Woods | Richton Park | IL | | Alliance, BRONZE |
| Friends of Lake Barkley SRP | Cadiz | KY | http://www.friendsoflakebarkley.org/ | Alliance, BRONZE |
| Maah Daah Hey Trail Association | Dickinson | ND | http://www.mdhta.com/ | Alliance, BRONZE |
| Pennsylvania Parks & Forests Foundation | Camp Hill | PA | http://www.paparksandforests.org/ | Alliance, BRONZE |
| Superior Hiking Trail Association | Two Harbors | MN | http://www.shta.org/ | Alliance, BRONZE |
| Friends of Scotchman Peaks Wilderness | Sandpoint | ID | http://www.scotchmanpeaks.org/ | Alliance, BRONZE |
| Town of St. Germain - Awassa Trail Fund | Saint Germain | WI | townofstgermain.org | Alliance, BRONZE |
| Headwaters Trail System | Three Forks | MT | threeforksmontana.us | Alliance, BRONZE |
| Selway Bitterroot Foundation | Boise | ID | http://www.selwaybitterroot.org/ | Alliance, BRONZE |
| Friends of Smithgall Woods State Park | Helen | GA | http://www.friendsofsmithgallwoods.org | Alliance, BRONZE |
| Carolina Thread Trail | Columbia | SC | http://www.carolinathreadtrail.org/ | Alliance, BRONZE |
| Adirondack Mountain Club | Lake George | NY | http://www.adk.org | Alliance, BRONZE |
| Culture and Heritage Museums | Mc Connells | SC | http://chmuseums.org/ | Alliance, BRONZE |
| Smoky Mountains Hiking Club | Knoxville | TN | http://www.smhclub.org | Alliance, BRONZE |
| Teton Valley Trails & Pathways | Driggs | ID | http://tvtap.org/ | Alliance, BRONZE |
| The Clinch Coalition | Wise | VA | clinchcoalition.net | Alliance, BRONZE |
| Southeastern Climbers Coalition | Chattanooga | TN | http://www.seclimbers.org/ | Alliance, BRONZE |
| D&R Greenway Land Trust | Princeton | NJ | http://drgreenway.org/ | Alliance, BRONZE |
| West Texas Trail Walkers Inc | Schulenburg | TX | http://www.ava.org/clubs/wttw | Alliance, BRONZE |
| Dolan Springs Trail System | Dolan Springs | AZ | http://www.dolanspringschamberofcommerce.com/ | Alliance, BRONZE |
| Sonoma County Parks Foundation | Santa Rosa | CA | http://www.sonoma-county.org/ | Alliance, BRONZE |
| Great Eastern Trail Association | Front Royal | VA | http://www.greateasterntrail.net/ | Alliance, BRONZE |
| Volunteers for Outdoor Colorado | Denver | CO | http://www.voc.org/ | Alliance, BRONZE |
| Outside Las Vegas Foundation | Las Vegas | NV | http://www.outsidelasvegas.org/ | Alliance, BRONZE |
| Piedmont Appalachian Trail Hikers | Winston Salem | NC | path-at.org | Alliance, BRONZE |
| Jefferson County History Center | Brookville | PA | jchconline.org | Alliance, BRONZE |
| Garrett County Trails | Mc Henry | MD | garretttrails.org | Alliance, BRONZE |
| Southern New Mexico Trail Alliance | Las Cruces | NM | snmta.org | Alliance, BRONZE |
| Audubon Center At Debs Park | Los Angeles | CA | debsparks.audubon.org | Alliance, BRONZE |
| Ashland Woodlands and Trails Association | Ashland | OR | ashlandtrails.org | Alliance, BRONZE |
| Downeast Lakes Land Trust | Princeton | ME | downeastlakes.org | Alliance, BRONZE |
| EarthCorps | Seattle | WA | http://www.earthcorps.org | Alliance, BRONZE |
| Natural Bridge Appalachian Trail Club | Lynchburg | VA | http://nbatc.org | Alliance, BRONZE |
| High Sierra Volunteer Trail Crew | Fresno | CA | http://www.trailcrew.org/ | Alliance, BRONZE |
| Zuni Youth Enrichment Project | Zuni | NM | http://www.zyep.org/ | Alliance, BRONZE |
| Carolina Mountain Club | Asheville | NC | http://www.carolinamtnclub.org/ | Alliance, BRONZE |
| San Juan County Land Bank | Friday Harbor | WA | http://www.sjclandbank.org/ | Alliance, BRONZE |
| Cayuga Trails Club | Ithaca | NY | http://www.cayugatrailsclub.org | Alliance, BRONZE |
| Pine Mountain Trail Conference | Whitesburg | KY | http://pinemountaintrail.com | Alliance, BRONZE |
| Friends of the Mountains to Sea Trail | Raleigh | NC | http://www.ncmst.org/ | Alliance, BRONZE |
| Hike-inn Tours | Chicago | IL | | Alliance, BRONZE |
| Buckeye Trail Association | Shawnee | OH | http://www.buckeyetrail.org/ | Alliance, BRONZE |
| Snoqualmie Valley Trails Club | Redmond | WA | | Alliance, BRONZE |
| Rockfish Valley Foundation | Nellysford | VA | http://www.rockfishvalley.org/blog/ | Alliance, BRONZE |
| Applegate Trails Association | Jacksonville | OR | http://www.applegatetrails.org/ | Alliance, BRONZE |
| NC High Peaks Trail Assoc. | Burnsville | NC | http://www.nchighpeaks.org/ | Alliance, BRONZE |
| Blue Ridge Center for Environmental Stewardship | Purcellville | VA | http://www.blueridgecenter.org/ | Alliance, BRONZE |
| North Country Trail Association | Lowell | MI | http://www.NorthCountryTrail.org | Alliance, BRONZE |
| Louisiana Hiking Club | Saint Amant | LA | http://hikelouisiana.org/ | Alliance, BRONZE |
| Hoosier Hikers Council | Martinsville | IN | http://www.hoosierhikerscouncil.org/ | Alliance, BRONZE |
| Ozark Highlands Trail Association | Fayetteville | AR | ozarkhighlandstrail.com | Alliance, BRONZE |
| Rock Trail Coalition | Janesville | WI | http://rocktrailcoalition.org/ | Alliance, BRONZE |
| Tahoe Rim Trail Association | Stateline | NV | http://www.tahoerimtrail.org | Alliance, BRONZE |
| Point Reyes National Seashore Assn | Point Reyes Station | CA | http://www.ptreyes.org/index.shtml | Alliance, BRONZE |
| Friends of Piedra Lisa | Albuquerque | NM | | Alliance, BRONZE |
| Essex County Trail Association | Hamilton | MA | http://www.ectaonline.org/ | Alliance, BRONZE |
| Idaho Trails Association | Boise | ID | http://www.idahotrailsassociation.org/ | Alliance, BRONZE |
| Friends of Mashpee National Wildlife Refuge | | | | Alliance, BRONZE |
| Swan View Coalition | Kalispell | MT | http://www.swanview.org/ | Alliance, BRONZE |
| Lone Star Hiking Trail Conservancy, Inc | Spring | TX | http://www.lshtconservancy.org/ | Alliance, BRONZE |
| West Virginia Scenic Trails Association | Charleston | WV | http://wvscenictrails.org/ | Alliance, BRONZE |
| Pocono Environmental Education Center | Dingmans Ferry | PA | http://www.peec.org/ | Alliance, BRONZE |
| Southern Arizona Hiking Club | Tucson | AZ | http://www.sahcinfo.org/ | Alliance, BRONZE |