Find a trip that is right for you!  We have provided a few different ways to ensure you find a trip that meets your availability, comfort level, and desired location.
Search by project state, project rating, accommodations, and hiking distance below.
View the full listing of 2018 Volunteer Vacations in a condensed listing to easily compare trips.
---

Custer Gallatin National Forest
Trip Navigation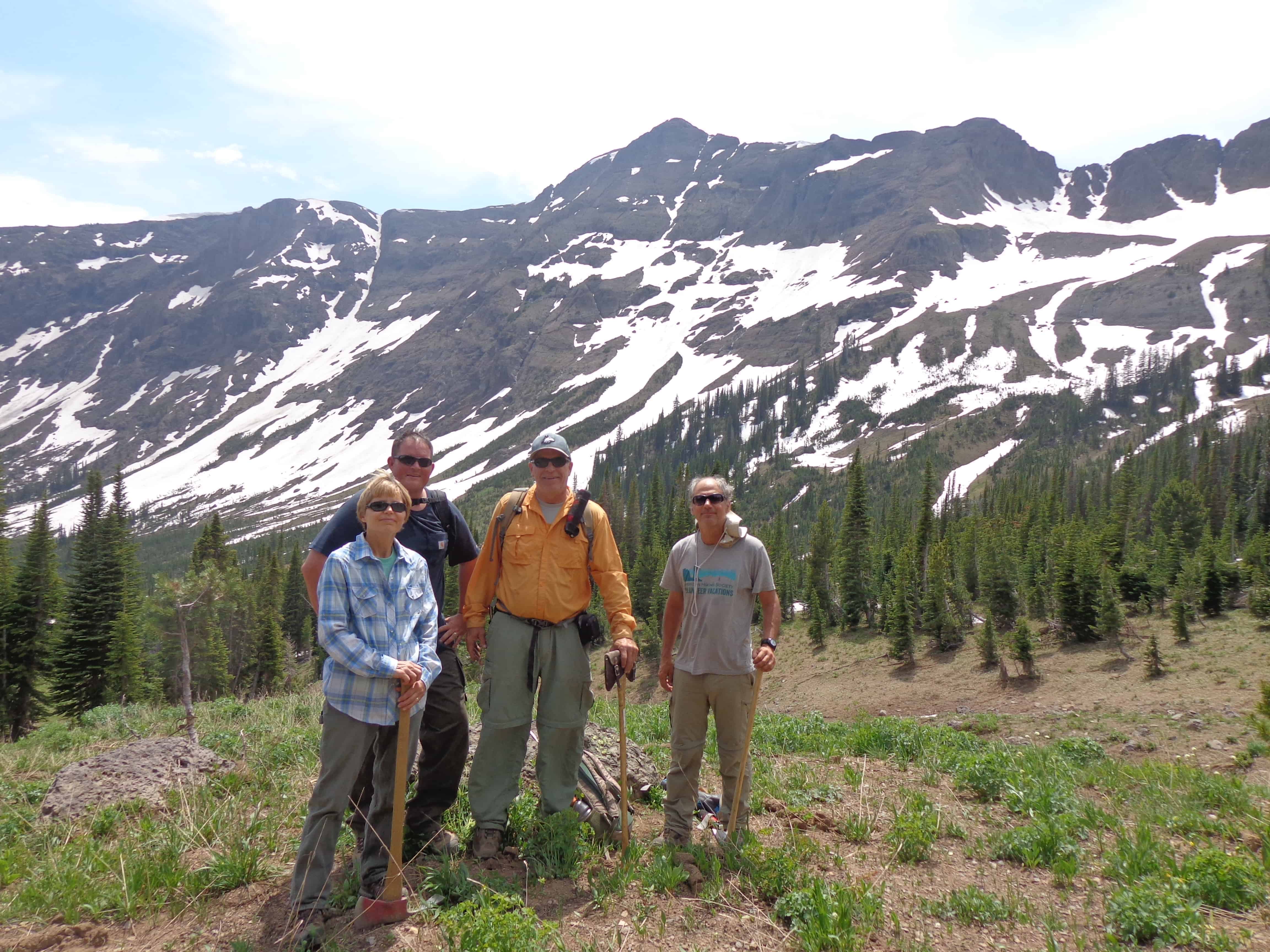 This project consists of general trail clearing and maintenance on trails in the Clark's Fork River drainage and the beartooth plateau on the Custer Gallatin National Forest in the Cooke City, MT area. Trail clearing and maintenance includes clearing downed trees across trails, cleaning of water bars, and removing trailside brush using primitive tools such as crosscut saws, axes, shovels, pulaski's, and loppers. Maintainence may also include some work repairing or installing new trail structures such as turnpikes or puncheons. Work will consist of day trips that involve hiking 6 to 10 miles per day while conducting trail work. Volunteer crews will be supervised and will work directly with some of the district's trail crew. Most of this project work will occur within the picturesque Absaroka Beartooth-Wilderness. Volunteers would stay at the Forest Service Cooke City work station, a rustic log cabin located 2 miles from Cooke City, MT. Shower and laundry facilities are available. Goals for week would be clear out as many miles of trails as possible in this area that contains more than 50 miles hiking and horseback riding trails as they emerge from the winters snow pack.