Find a trip that is right for you!  We have provided a few different ways to ensure you find a trip that meets your availability, comfort level, and desired location.
Search by project state, project rating, accommodations, and hiking distance below.
View the full listing of 2018 Volunteer Vacations in a condensed listing to easily compare trips.
---

Los Padres National Forest
Trip Navigation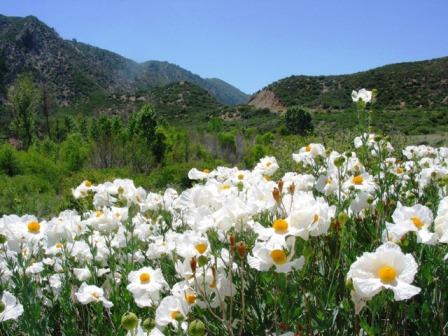 The trails of Los Padres National Forest need your help after the devastation of recent wildfires! The Thomas Fire burned across Ventura and Santa Barbara Counties for over 30 days from December 2017 into January 2018. It was the largest wildfire in California history covering over 275,000 acres. Included in the lost acreage was 125 miles of trails. Volunteers will spend the week repairing damage caused by these fires. Work will include brushing and treadwork. The exact project location and trails will be determined as we get closer to the project start, but most likely work will be a combination of maintenance on the Thomas Fire trails and other non-burned trails. Most of the trails we'll be working are within view of the Pacific Ocean, the Channel Islands and overlooking the beautiful city of Santa Barbara.
The Crew Leader position for this trip is still OPEN.  Learn more about becoming a Crew Leader with American Hiking Society.