Find a trip that is right for you!  We have provided a few different ways to ensure you find a trip that meets your availability, comfort level, and desired location.
Search by project state, project rating, accommodations, and hiking distance below.
View the full listing of 2018 Volunteer Vacations in a condensed listing to easily compare trips.
---

Moab- Colorado Riverway Recreation Area
Trip Navigation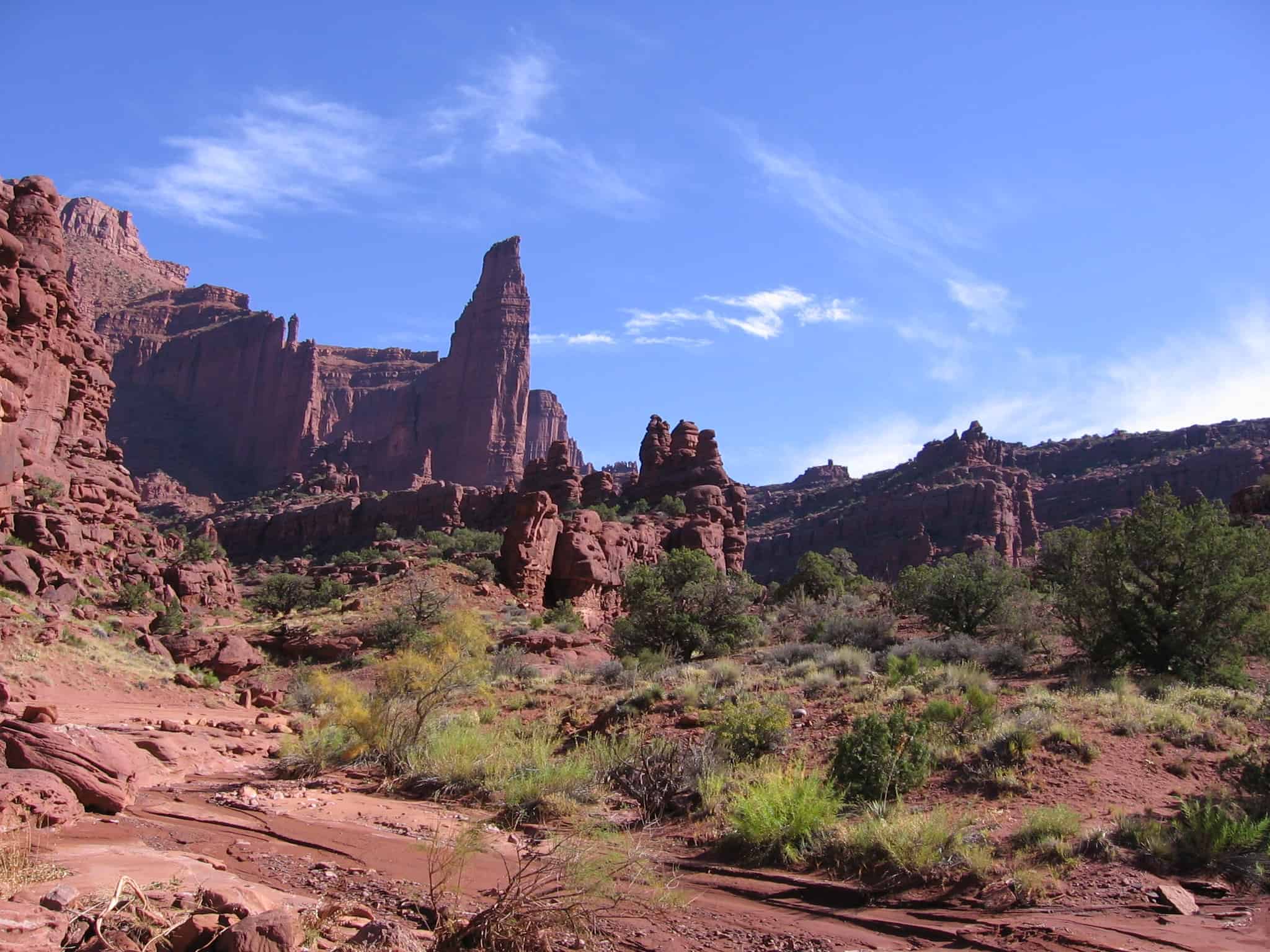 Volunteers will assist in the maintenance of two of the most popular hiking trails in the BLM system — Fisher Towers (a National Recreation Trail) and Grandstaff Canyon (which is within a Wilderness Study Area). Trail work will include rerouting a section of the Grandstaff trail which has been flooded, as well as reinforcing cribbing on both trails. The trails are located along Utah Highway 128, a State Scenic Byway, and within the Colorado Riverway Recreation Area. Camping will be at a BLM group site located along Highway 128.