Savannah National Wildlife Refuge, SC – 2023 Volunteer Vacations
March 5 @ 8:30 am

-

March 11 @ 5:00 pm
Trip Navigation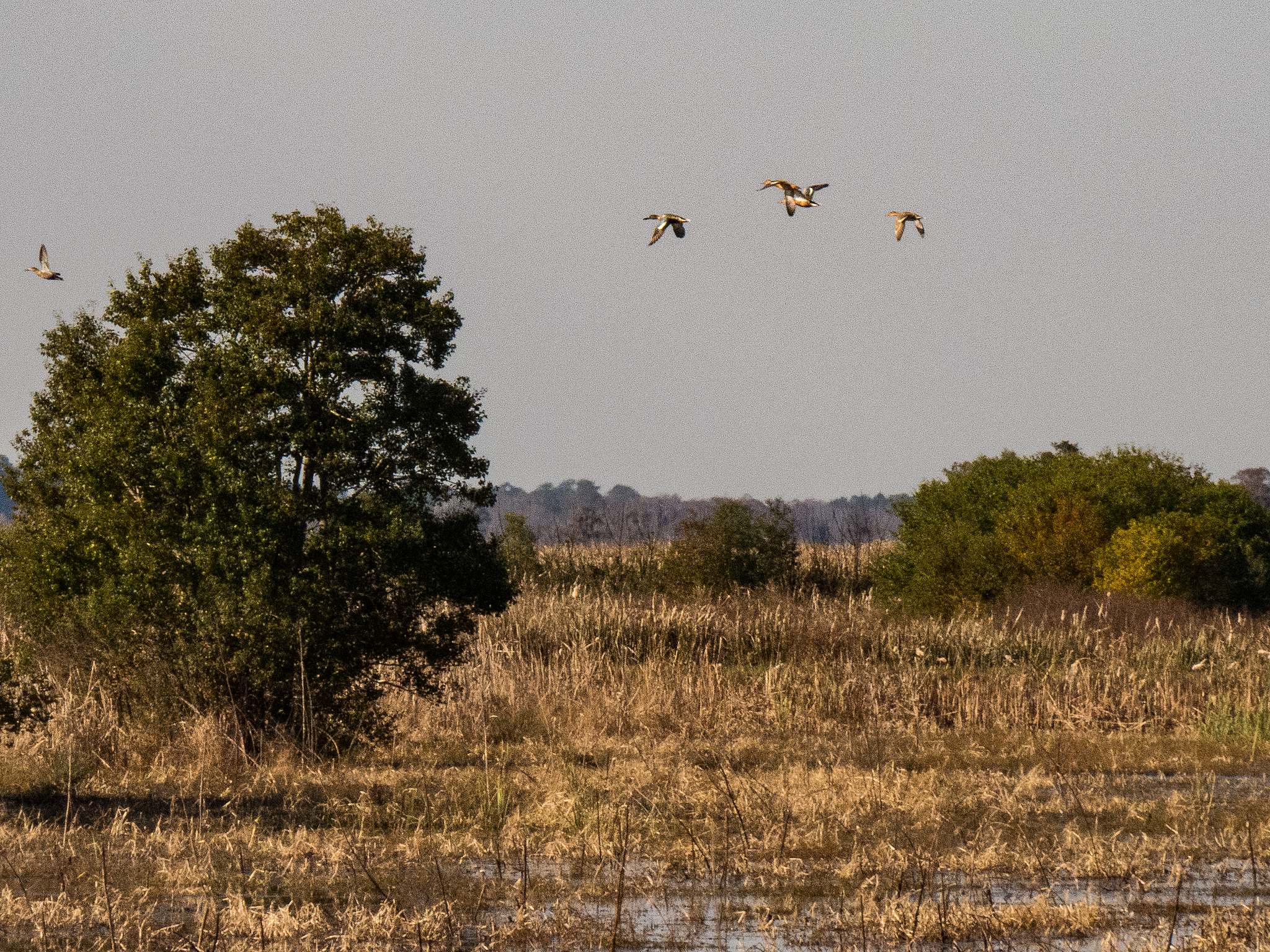 Join Savannah National Wildlife Refuge for a chance to be immersed in nature while working to restore access and reopen the refuge's Laurel Hill Wildlife Drive after an extensive renovation project! The Savannah National Wildlife Refuge, established April 6, 1927, consists of 31,551 acres of freshwater marshes, tidal rivers and creeks, and bottomland hardwoods. About half the refuge is bottomland, composed primarily of cypress, gum, and maple species. The chain of national wildlife refuges that forms the Savannah Coastal Refuges Complex extends from Pinckney Island NWR near Hilton Head Island, South Carolina, to Wolf Island NWR near Darien, Georgia.
For this project, volunteers will work on the restoration of the Laurel Hill Wildlife Drive and hiking trails on the Savannah National Wildlife Refuge. The Laurel Hill Wildlife Drive and associated trails, as well as the Little Back River Trail and Tupelo Trail, are closed due to an ongoing impoundment renovation project. This important habitat project is currently on-schedule to be completed by Spring 2023, and they need the help from volunteers like yourself! After being closed to the public for almost 2 years, the refuge is planning for a grand reopening. The volunteers will spend the week outside trimming trails, replacing trail signs, and bringing the refuge back to life. The project will be supervised by an experienced refuge staff and USFWS Volunteers, and all required tools and equipment will be provided. Work will include hauling, trimming, lifting, and other outdoor trail maintenance activities.
Volunteers will drive from accommodations to the daily project work sites via the Laurel Hill Wildlife Drive, a one-way 4.5 mile driving loop through the managed portion of the Refuge named for one of the rice plantations that once existed on the site. The drive is well-maintained gravel easily navigated. There are trails that finger off the main drive that vary in length that will be apart of this projection completion. Volunteers will need to be able to hike at least 1 mile on their own in a hot and humid environment.
There is no experience needed to join a Volunteer Vacation! Your expert hosts will provide detailed instruction, tool demonstrations, and project oversight throughout the week. All you need is a willing attitude and to be in good physical condition to participate in moderate physical activity for approximately 6-8 hours a day with plenty of breaks, at your own pace. Find out more about what it's like to join a Volunteer Vacation and other frequently asked questions here.
AHS acknowledges with gratitude that this project takes place on the traditional lands of the Mvskoke (Muscogee), Yamasee and Guale peoples past and present. We honor the land itself, the Indigenous communities who have stewarded this land for generations, their deep and sacred connection to these lands, and those who continue to steward these lands today. We offer this land acknowledgement as the first of many steps to stand as an ally and amplify Indigenous voices. We invite the American Hiking Society community to join us through continued efforts to support Indigenous communities and learn more about the history of the lands on which we live, work and recreate.
Register